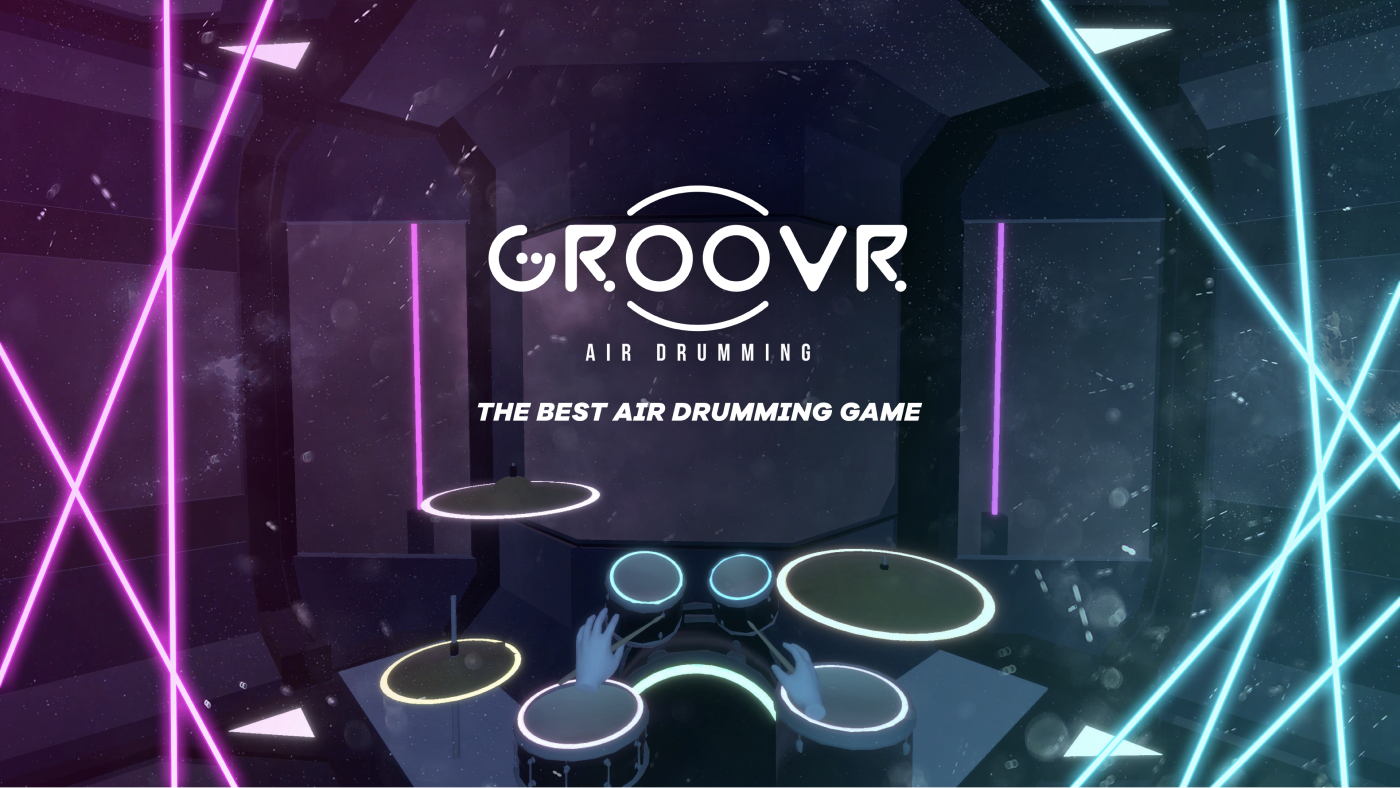 GrooVR - Air Drumming [Oculus Quest]
A downloadable Virtual Reality Game for Android
GrooVR - Air drumming is coming to the next level!
NEW ENVIRONMENT UPDATE , 27 SONGS INCLUDED!
Update v.0.2.1
Haptics feedback are more stronger now
Changed opacity of drum kit
Update v.0.2.0
Score system, to challenge your friends
Entire new environment and UI
Tutorial to teach how play the game
Included 10 new songs, from Overfuzz, Cross the Ocean, Animal Trees, Contraturno, Histona, Escombro, and Mattilha
Update v0.1.1
You can rearrange all drum parts freely! Create your own setup, play as you will!
Enjoy 5 new Songs from Matillha, Escombro, Claustrofobia and Overfuzz!
Improved hit detection
Update v0.0.4
New enviroment.
Added 6 new songs, featuring Claustrofobia, Cyanide Summer, Disaster Cities, Laika and Mattilha.
Update v0.0.3
You don't have to hold the grip during the gameplay to enable drum sticks.
Update v0.0.2
Added 2 more songs from Skindred and Korpiklaani.
Improved hit effect.
This build contains:
13 Artists, including System of a Down, Daron Malakian, Aura Shred, Cross The Ocean, Skindred, Korpiklaani, Claustrofobia, Cyanide Summer, Disaster Cities, Laika, Mattilha, Escombro and Overfuzz!
This build have 17 songs to play and understand the main mechanism of the game.
The party mode, you can play and learn this 12 songs.
The Final Release will feature this:
The final release will have creative mode allowing you to play the drum without song.
60 sounds to play, you can check out the playlist "GrooVR" on Spotify to listen all of then.
Score system with leaderboards.
Store to purchase more songs
Allow modding to put custom sounds from community.
Have fun!
Download
Click download now to get access to the following files:
https://www.oculus.com/experiences/quest/4011466365558046/
Exclusive content
Support this Virtual Reality Game at or above a special price point to receive something exclusive.
Your name on credits! Help me to purchase a Oculus Quest 2
Beat Smith still under in development, in this case, i need founds to purchase a Oculus Quest 2 to optimize the game to this device!
If you donate 30 bucks, your name is gonna appears on the credits of the final version of the game and will be write from here to eternity!